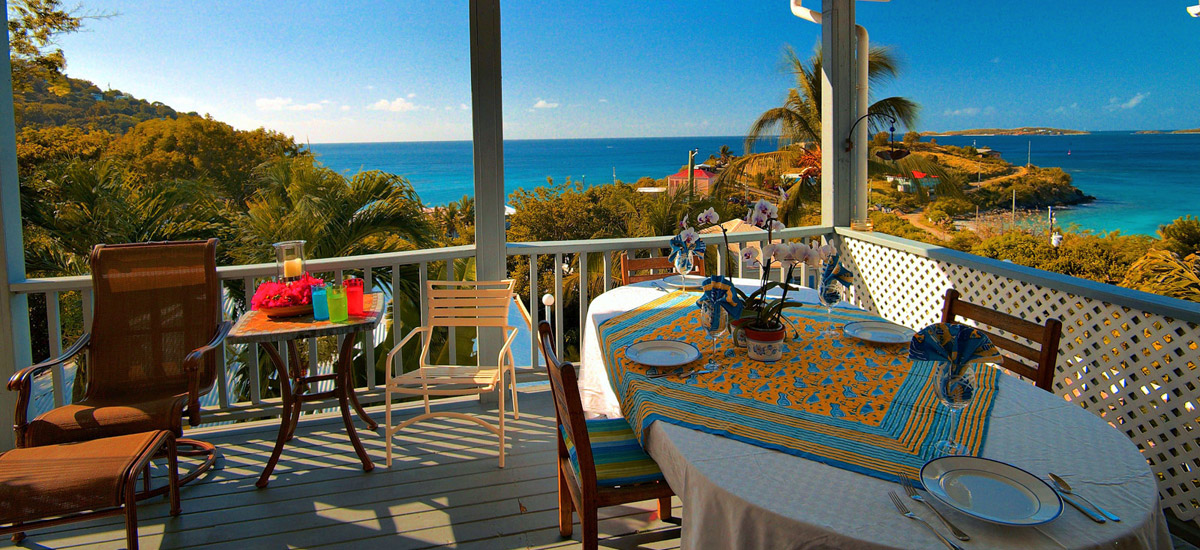 Rates & Reservations
for Cruz Bay Vacation Condo La Mer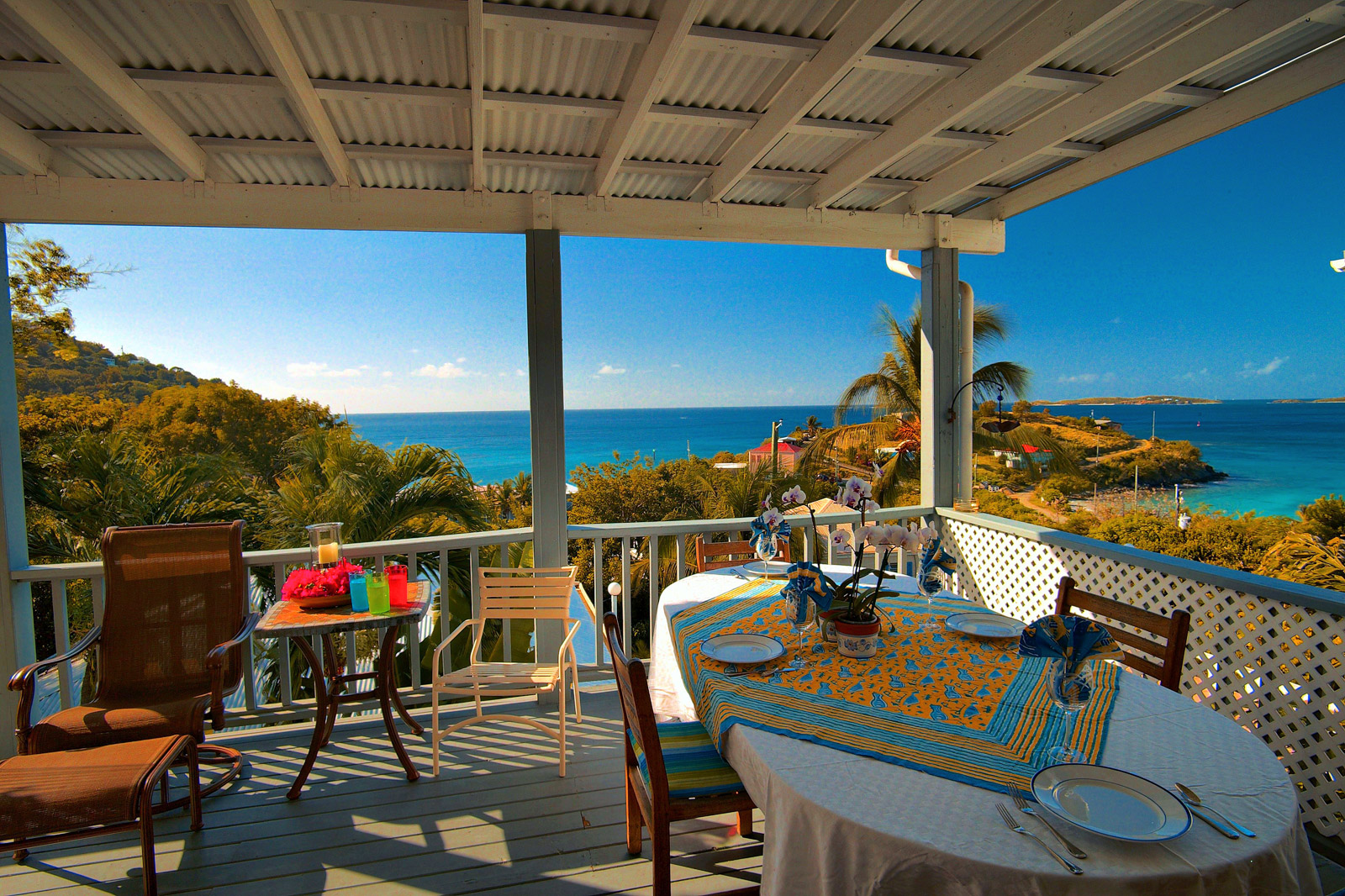 You may check availability below, but also call us at 336-406-6868 just in case there has been a last minute cancellation.
We are long time "winter residents" of St. John and have owned our rental condo since 1997. We are a "by owner" rental, so when you call for information or bookings, you are talking to the owners.
We live on St John in the condo from January 7 – April 10 each year; otherwise the condo is available for rent.
Rates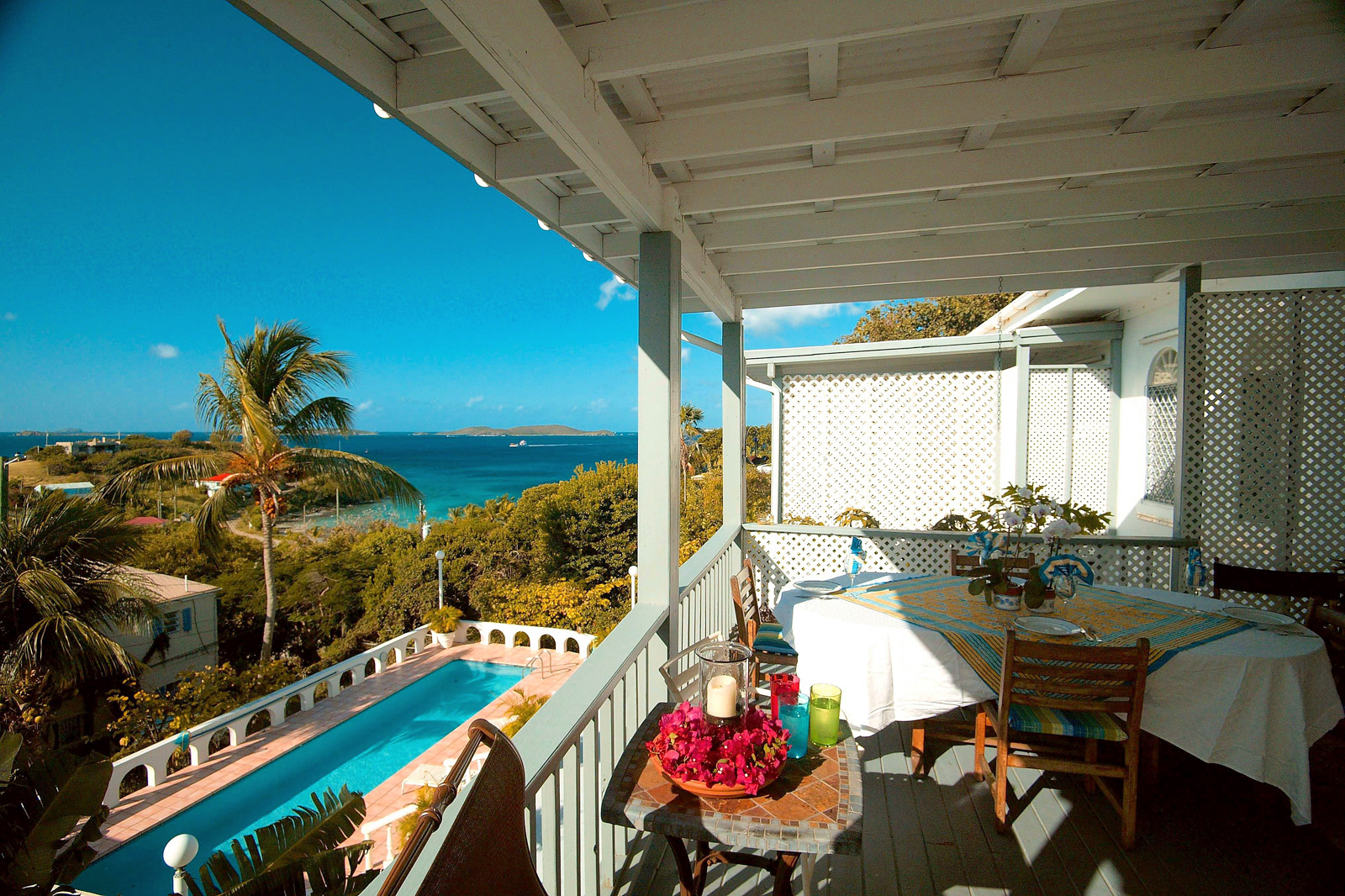 Maximum guests is two.
April 7, 2016 – Dec 17, 2016 (Low Season 2016)
$1500 per week, double occ. plus 12.5% hotel tax
December 18, 2016 – January 5, 2017 (Holiday Season)
$2500 per week, double occ. plus 12.5% hotel tax
January 6, 2017 – April 7, 2017 (High Season)
$2500 per week, double occ. plus 12.5% hotel tax
View Availability Calendar
5 night minimum if requested.
Sorry, but we do not accept credit cards.
---
I loved this place – wonderful! Hope to stay here again!Leslie and Cameron - July 2010
To confirm your reservation, 50% of total rental is required at booking. Also a security deposit is due at booking – refundable if no damage. The balance, plus 10% USVI Hotel Tax, is due 60 days prior to arrival. We will email you a confirmation letter for you to sign and return to us by fax or mail. Payment methods accepted are check, cash, or cashier's check.
Cancellation: No deposits will be refunded unless a replacement rental is obtained. Should you be forced to cancel for any reason and a replacement rental is obtained, your deposit will be refunded less a 10% administrative fee based on the total rental amount. We recommend that you obtain Traveler's Cancellation Insurance.
What a wonderful week!  We love your place and are so pleased to have been able to spend time here. The porch is fabulous – amazing views and we love the accessibility to town.  What a fantastic way to start my 40th year! Thank you so much for sharing your lovely home with us.Paula & Kevin - June 2010