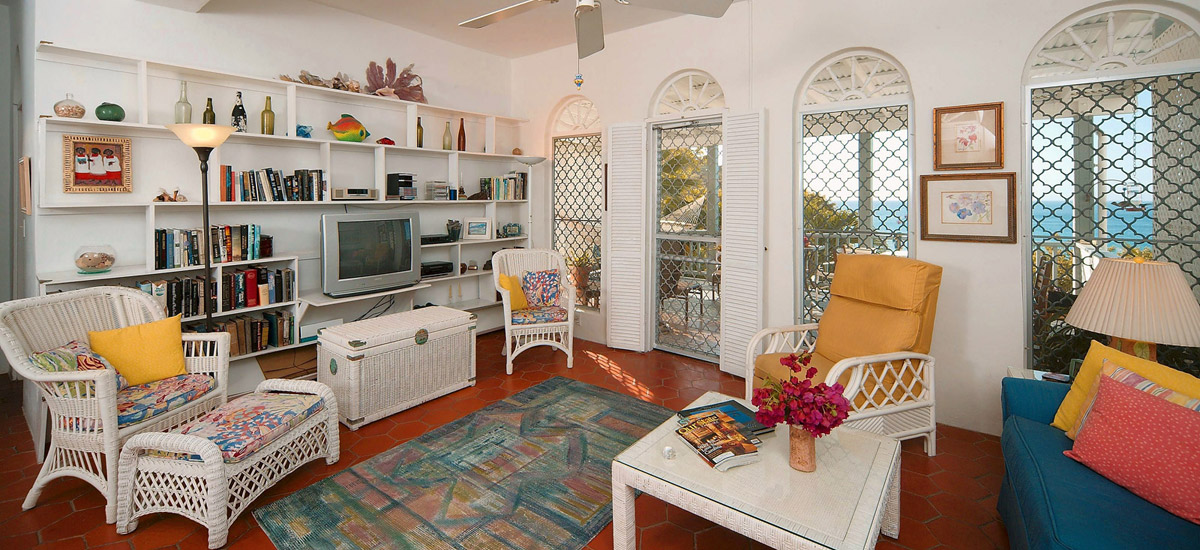 Features & Amenities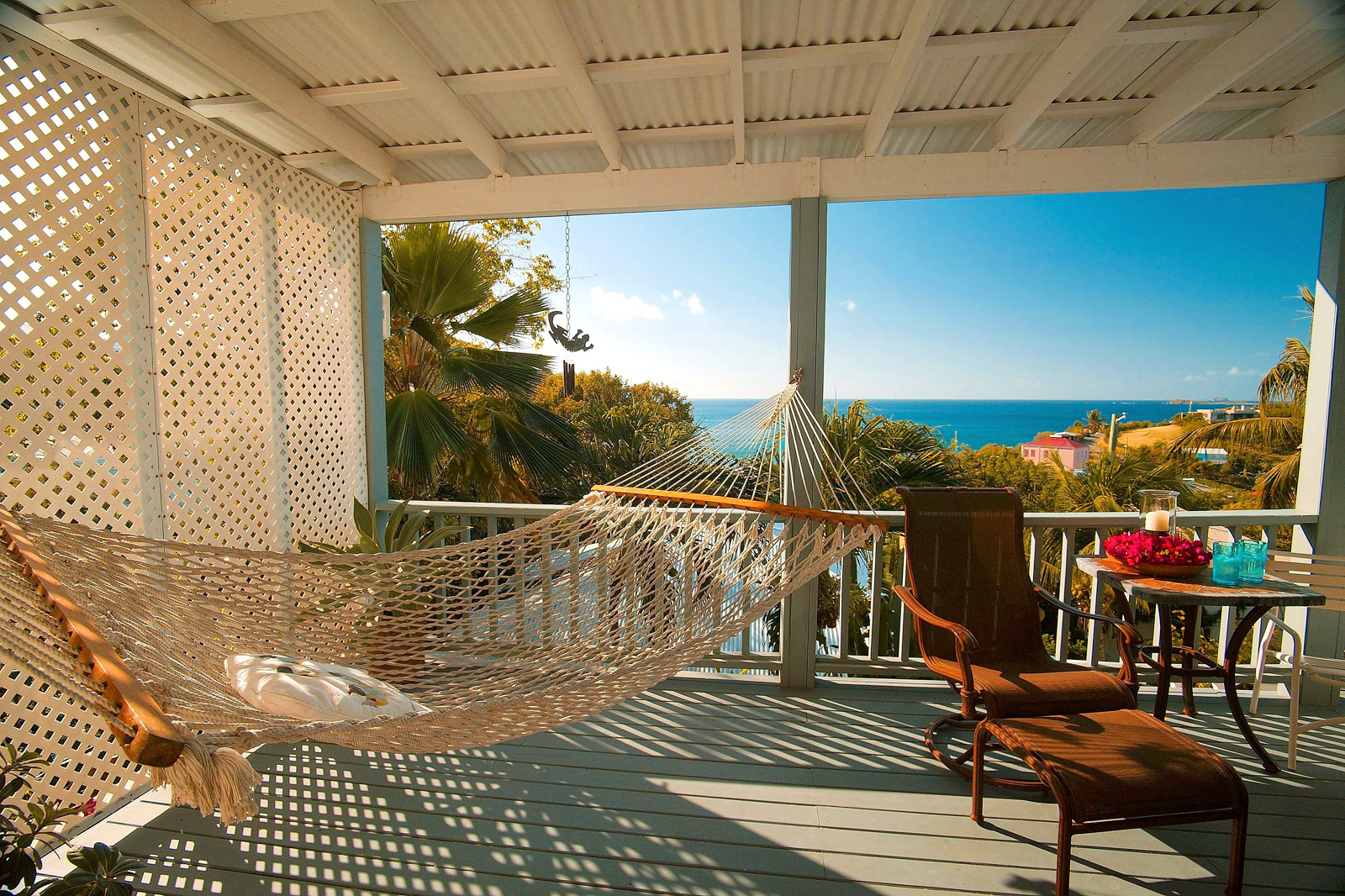 One of our best selling points of our Cruz Bay vacation condo rental is our closeness to Cruz Bay and Frank Bay Beach AND wonderful sunsets every evening!
Then, it's our charming condo! Our stylish yet comfortable condo full of Caribbean colors, with 10′ high ceilings, cool tiled floor, and ocean views are a welcoming island retreat.
---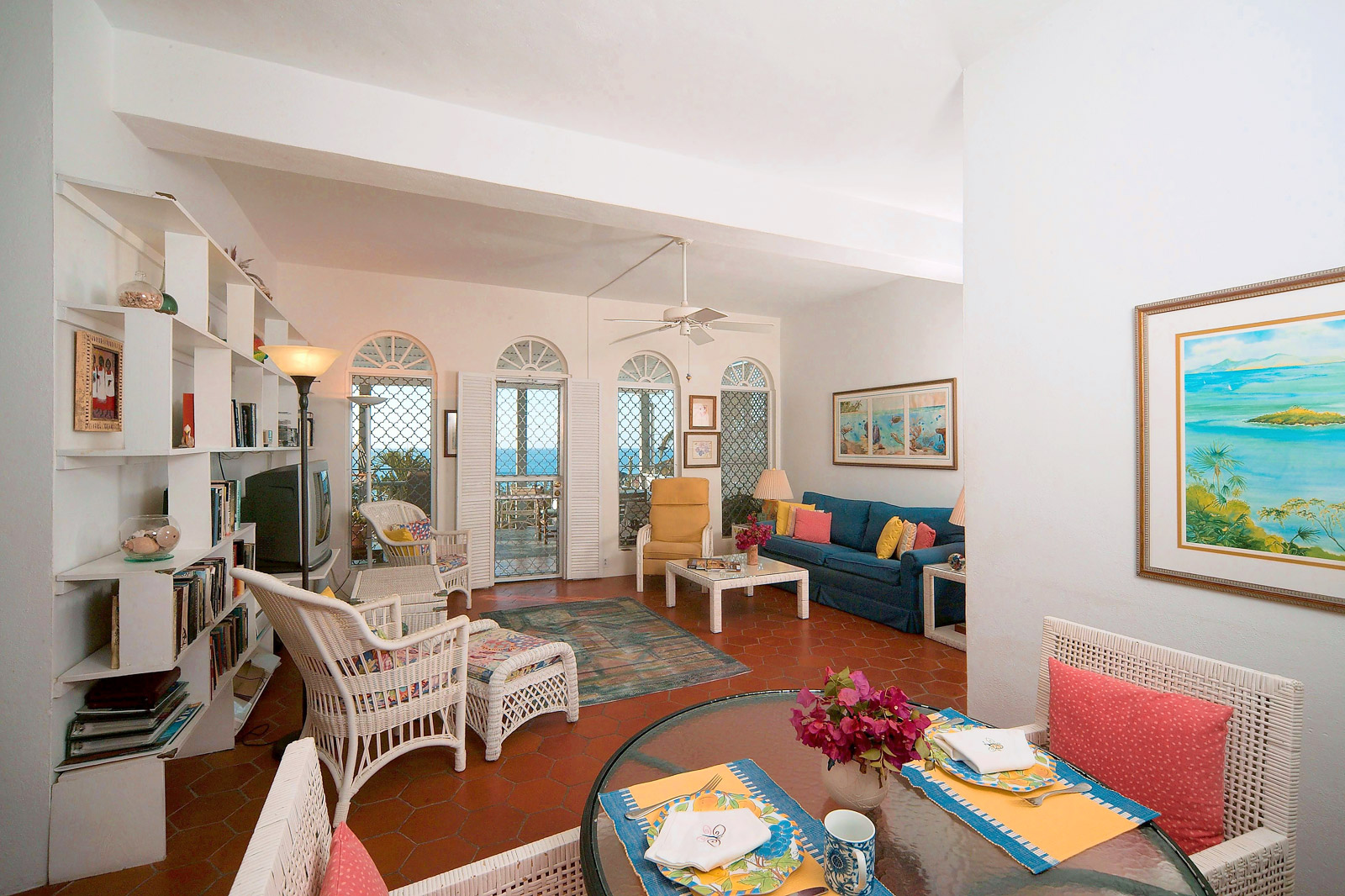 Amenities Include…
Air Conditioning
Satellite TV
CD Player
WiFi
Pool
BBQ Grill
Fully-Equipped Kitchen
Microwave and Blender
The spacious living room area includes a floor to ceiling bookshelf, Satellite TV, CD player, and lots of interesting books for you to enjoy when you are not gazing out at the view.
---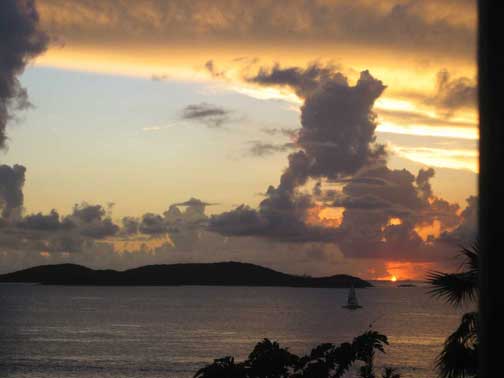 Step out from the living room or the bedroom onto the 400 sq ft porch, where you will relax in comfort in the lounge chairs or hammock, or while dining around the teak table after grilling on the BBQ grill. The sweeping views from the porch offer endless ocean to the south, often to St. Croix 40 miles away and other numerous islands including St.Thomas. Relax in the hammock and enjoy the cool breezes and miles of blue Virgin Island sea!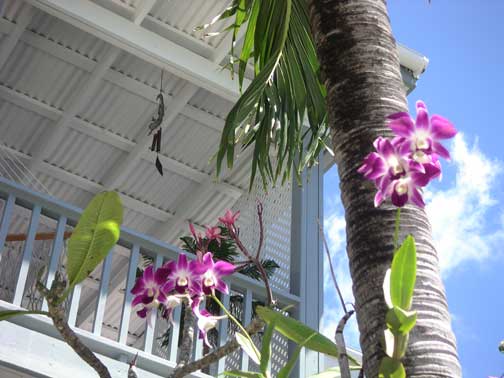 The property is beautifully landscaped with year-round blossoming plants, and you will absolutely love the large pool that is privately shared with the other four units on the property.
And although the condo is very well maintained, our Welcome Team of Patti Matejka is also available if you have any maintenance questions.
We know you will love the comfortable ambiance of our island home, and look forward to having you as our guest on St. John.
Come enjoy our wonderful condo!
Adele
Thanks for allowing us to enjoy your "home away from home." It is just fabulous! From Sunrise to the awesome sunsets, both enjoyed from your balcony. Thanks for the welcome spices. We used them throughout the year and have wonderful memories of St. John. Hope you both have a wonderful year! Until next time!Chris & Rona - December 2011