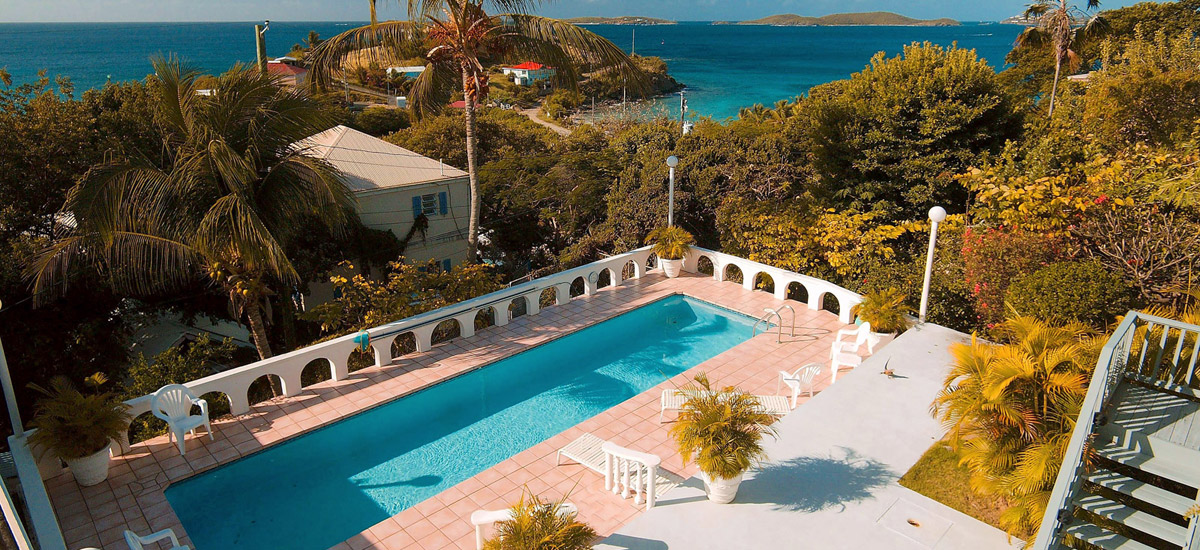 Location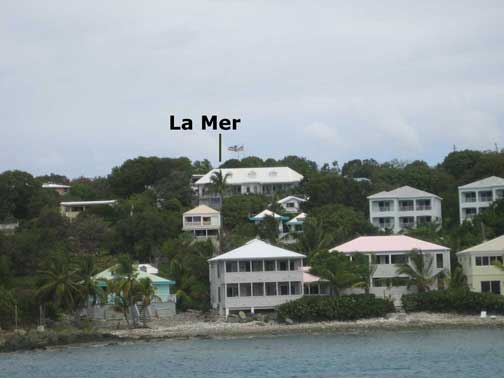 La Mer is nestled on a quiet residential street, just steps from the Cruz Bay ferry dock, restaurants, shopping, and grocery stores. Booking and reservations for diving, day sail, snorkel trips and day trips to St. Thomas and the British Virgin Islands are also right in Cruz Bay.
Nearby St. John Beaches
Frank Bay is just a block away, and is great for snorkeling but a little rocky for swimming or playing in the sand. Also, Solomon and Honeymoon beaches are just a 30 minute walk through Cruz Bay and along the National Park trail just behind the National Park Visitors Center.
Walking Around Cruz Bay
With very limited parking in Cruz Bay, getting around Cruz Bay is easier by foot, so being within a few minutes stroll from Cruz Bay is absolutely an added perk! You will only need to rent a jeep or a car for a day or two to explore the National Park's world famous North Shore beaches or to visit some of the "off the beaten" attractions such as Annaberg Ruins or Waterlemon Cay (although Taxis can also drop off and arrange to pick you up at a pre determined time).
We also have daily public bus transportation to and from Coral Bay at a nominal cost of $1 each way, so enjoy all of St. John affordably!
St. John Grocery Stores and Shopping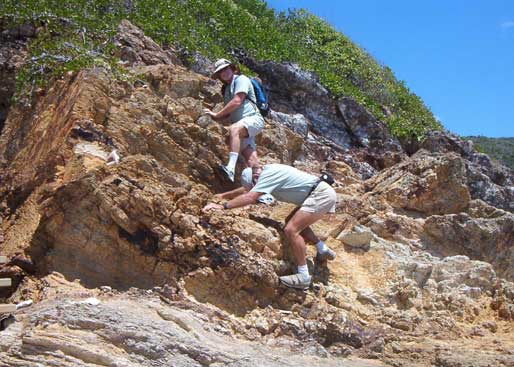 There's also a little store at Gallows Point just up the road where you can pick up many basic needs like snacks, breakfast foods, and libations, as well as book day trips, water sports, car rental and other island activities at no additional cost to you.
Given St John's small size and the conservation of the islands' natural beauty saved by the National Park, it is easy to catch a cab to any of the beaches…
Can't say enough about this condo! There were so many amenities! We'll be back!! I hope we can stay again!Elizabeth H. - April 2019